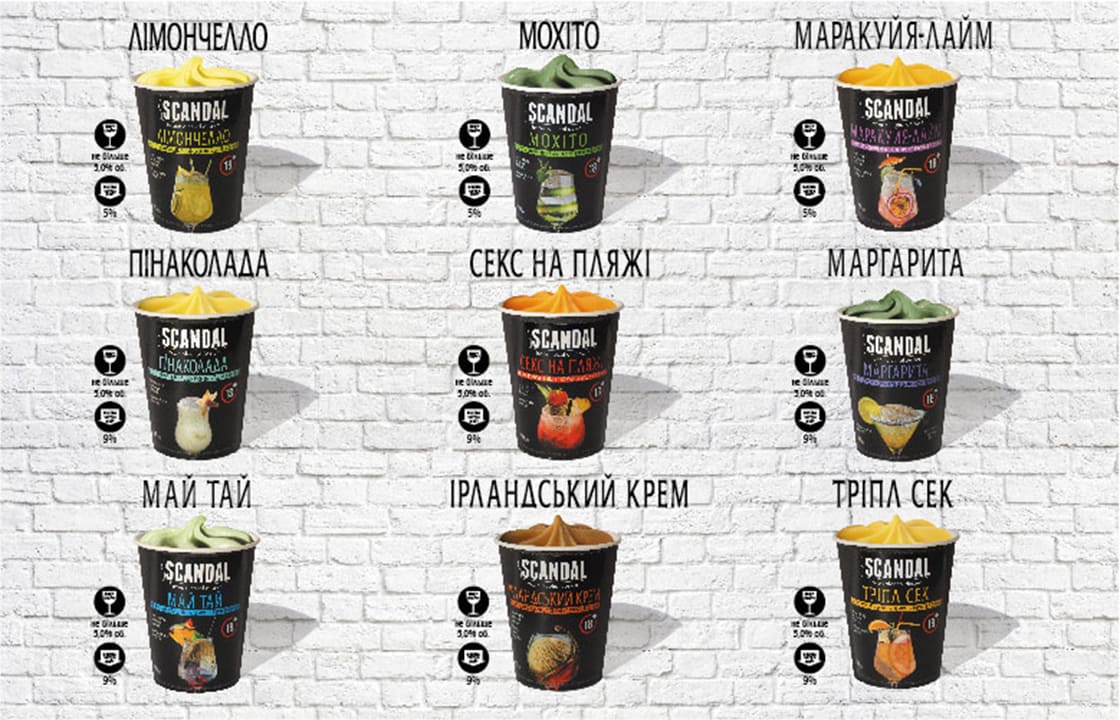 by ScandalNew
News
Irish Cream – sweet taste similar to Baileys, coffee notes, may have the subtle bitterness of alcohol.
Mai Tai – the taste of Mai Tai cocktail, rum-sweet, but not mawkish, with a distinguished bitterness of alcohol.
Passionfruit and Lime – pleasant exotic sourness, moderately sweet, distinguished taste of passionfruit.
Limoncello – rich and sweet taste with sourish-harsh notes.
Моjito – cool mint, fresh citric notes, sweetish taste of rum.
Margarita – sweet, reminds of arrogant tequila, fresh citric notes.
Aperol – sour-sweet taste, notes of orange, reminds of aperol, distinguished taste of alcohol.
Pina Colada – coconut flavor with a touch of pineapple juice and rum, exotic aftertaste.
Sex on the Beach – a little sour with a touch of orange and subtle notes of peach liquor.