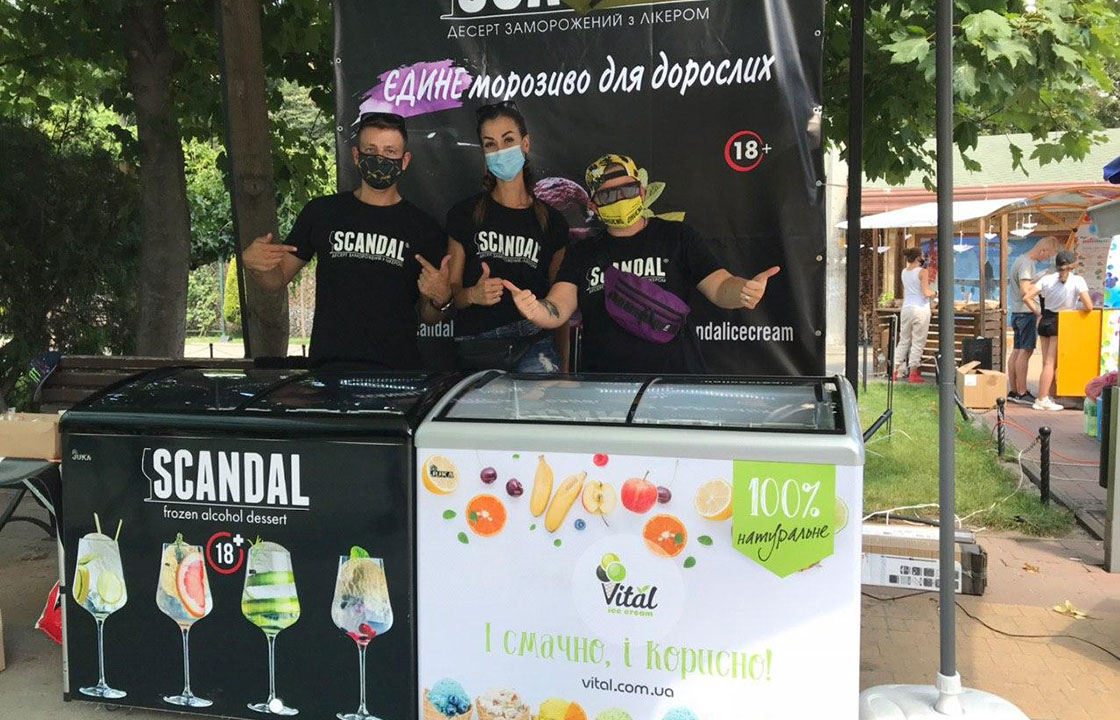 by ScandalNew
News
Odesa is a jolly, romantic, sunny, emotional city with a taste of sale and of course SCANDAL!
The three days of the Ice Cream and Sweets Festival in Gorky Park flew so quickly, but they were incredibly busy: dozens of songs and dances by young stars, thousands of smiles, contests and fun.
The most active visitors received gifts – ice cream for adults, SCANDAL T-shirts and branded backpacks. The SCANDA'ous Bartender Show caused a wave of admiration!
Don't be upset if you didn't visit the festival for it's easy to get the same emotions – taste the SCANDAL Ice Cream right now and choose the favorite flavor of your mood.
For a portion of good mood come to one of SCANDAL Ice Cream retail outlets in Odesa: More Piva, Pyvasov chain stores and other stores in the city.